Last night's setlist- a little short as there was an opening band and a early curfew at the club-
..............................................
04/23/05 ~ Orpheum Theater - Boston, MA
Orpheum info
Jam > The Music Never Stopped > Easy Answers > She Says, Fly Away > West L.A. Fadeaway > Silvio* > Tequila* > Silvio* > Tequila* > Silvio* > Iko Iko*, Me and My Uncle@5, Friend of the Devil@4, He's Gone > Eyes of the World
E: One More Saturday Night (*-w/ Rob Barraco; "The Blues is Alright" lyrics during "Saturday Night") (Assembly of Dust opened)
------------------------------------------------------------------------
I'm just taking a break from setting up the tables...Apparently Scotto cant seem to stop inviting people over..good thing we have 2 dining room tables (his mom's & our own) We just need a bigger dining room...I'm getting a little concerned how to set this up so we can all eat together....Well, at least, there will be plenty of food, weve got matzah ball soup,gefilte fish, brisket, chicken, salad, latkes, assorted fruits & whipped cream, macaroons & merengue cookies, Pessadik Brownies..It's kinda funny- Scott's all about preparing everything Pessahdik (without yeast/leavening) but can't see not serving beer..geez...
Gonna have to print out some more Haggedah's now...and search for some more chairs!
Dayenu!
...........................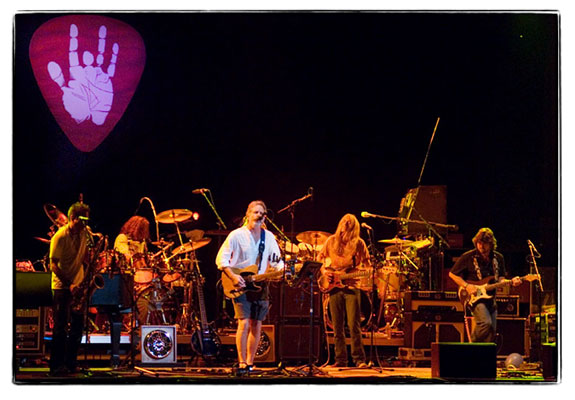 ...........