03/08 - 10/07 ~ Bob Weir & RatDog - Beacon Theatre - New York, NY.
03/08 Setlist
I: Jam > The Music Never Stopped > Mama Tried > Baby Blue > Money for Gasoline > They Love Each Other > Loose Lucy > Lost Sailor > Saint of Circumstance > GDTRFB
II: Stagger Lee, Mexicali Blues > Looks Like Rain > Jus' Like Mama Said > Estimated Prophet > The Other One > Stuff > Black Muddy River > Sugar Magnolia
E: Uncle John's Band
http://www.gdtstoo.com
...........................................................
SPECIAL LIVE BROADCAST MARCH 9
Midnight, EST
John Ginty Band
with Special Guests
Shannon McNally and Mark KarAn (Ratdog, The Other Ones) & Friends<- edited for spelling
Live from The Ace of Clubs in New York City
Another exclusive live bradcast from your friends at HGRNJ!!!
http://www.homegrownradionj.com/index.shtml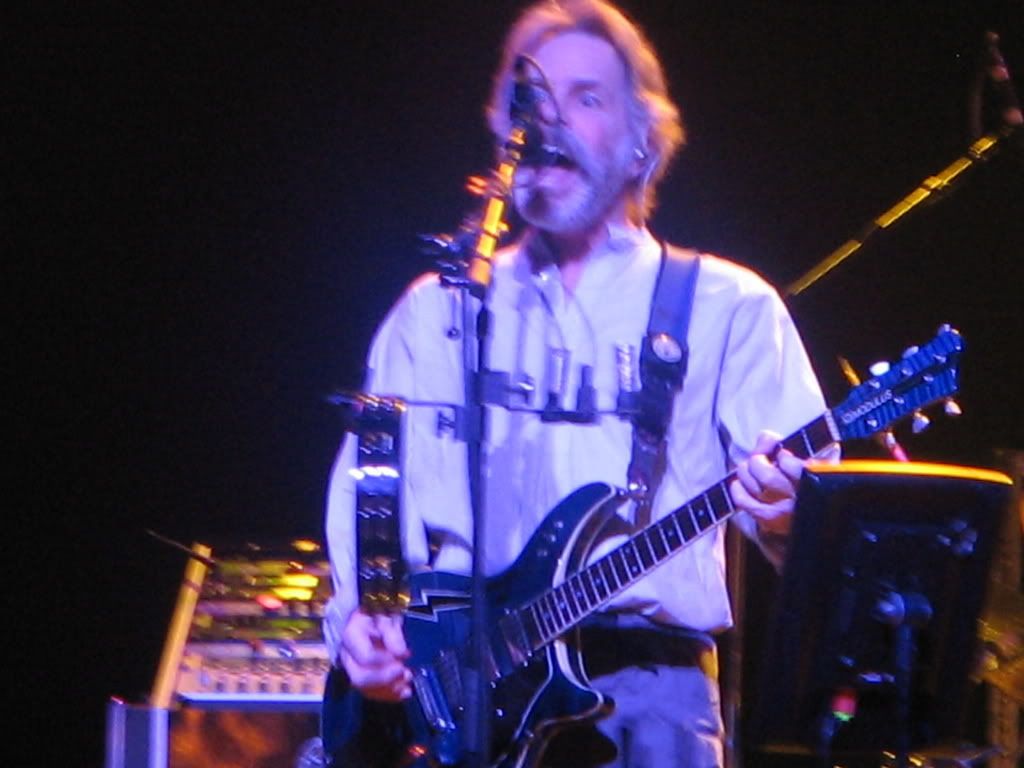 Photo from last night at the Beacon taken by Deadnet's MaxRod.
Heard that Bobby & Ratdog put on a spirited show last night at the Beacon!!